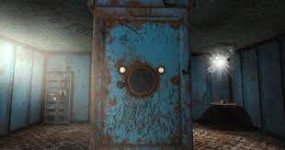 Laqueus Escape: Chapter 3 is the next chapter of the best gripping game and your mission is to get a grip of yourself and bravely accomplish all tasks.
Instructions
Another set of eerie experiences is waiting for the main character in this fascinating game that continues the tale of Laqueus Escape. Our character still needs to escape an abandoned old bunker after the events of the second part. The poor man endured a lot, and when you open the door next to you, you can't shake the impression that the exit is already within reach. But as you encounter fresh problems and even trickier riddles buried beyond the next lock, a wave of dread and frustration overtake you. Even though it appears as though the suffering will never end, do not lose hope. In order to free yourself from a terrifying location, be patient, regain your composure, and boldly complete all the tasks that the creators have planned for you. Are you willing to discover what awaits you from them? So stop waiting and start traveling right away!
Rules for Success Laqueus Escape: Chapter 3
You'll arrive in a peculiar small room this time. Only a coffee table and a closet are present, and there is hardly any furniture. But in the center of the space, there was an odd iron box that resembled a transformer box. This particular item will cause the gamers a lot of trouble. And all of this is because opening the door to a different chamber requires the solution of a number of problems. For instance, it's fairly straightforward to solve the business card puzzle. You can look it over and find the electrician's phone number. However, this is actually a mathematical problem that you may solve to figure out the initial code. To solve the remaining challenges, you'll then need to use your intellect. Don't expect to find a common pattern that can be used to solve the riddles with ease because they will be somewhat variable. Laqueus Escape: Chapter 3 wouldn't have been as intriguing without it. Have fun playing and good luck!
Check out our other Chapter of Laqueus Escape to relax immediately!