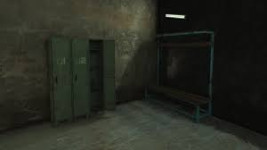 Laqueus Escape: Chapter 2 is an exciting chapter of Laqueus Escape in which you need to get out of the elevator at all costs.
Instructions for Laqueus Escape: Chapter 2
The second chapter will soon follow the bizarre tale of the mysterious Laqueus Escape prisoner! The main guy managed to escape the awful basement by using the elevator, but he still needs to leave the entire structure. He must now investigate a new area where he must behave quickly and wisely in order to finally reach freedom. Although it won't be simple, you must attempt because it appears that he will soon be able to see the sun again. Are you ready for brand-new puzzles and missions? So let's go!
Rules for Success
Before anything else, you need to exit the elevator. You can accomplish this by using a screwdriver to slightly open the doors. Press the red button after that. You'll find yourself in a new space, so pay close attention to your surroundings. Although the ambiance of a deserted building doesn't inspire much optimism in you, you must gather your courage and begin the hunt. This area likely has a ton of useful items and even more tips. Examine every item in the area; you never know when it can come in handy. No matter how minor and trivial it may seem at first, don't let any details escape your attention.
Check out our other Chapter of Laqueus Escape to relax immediately!