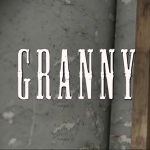 Granny is a thrilling action-horror game in which you need to escape from a weird building of a mad old Grandma as soon as you can.
Instructions
Granny makes an appearance in the game and attacks you right away if she spots you with a baseball bat. Therefore, your goal is to get away from Granny the old lady who is after you. Wardrobes, coffins, and other places are hiding spots. The main door is secured with many locks, therefore you must search the home for the keys and other items to open the door and get out of this place. Granny hears everything, thus you need to be careful because if you drop something on the floor or creak the floor when walking, she will run to the location of the sound.
Bear traps and other objects hiding in the shadows, like her pets, are not the only things you need to be aware of. You'll encounter a car on the way out with the fundamental components missing; locate them, put them back together, and you'll have a useful escape vehicle. Additionally, the equipment in the room can stop elderly Grandma from attacking you in a short period of time.
Do not forget to check our collection of horror games to play more great thrilling games.
How to play
WASD or Arrow Keys: Moving
H: Hide
E: Interact
O: drop objects
Left Mouse Click: Shooting
C: Crouch
D: Escape from Bear Trap
S: Car starting