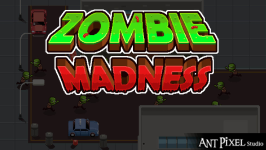 If you're looking for a thrilling action game with a horror theme, go no further than Zombie Madness!
How to play
Zefeated developed and runs the game Zombie Madness, and he also designed its rules. While racing across the city, you must achieve the level's objectives under a set time restriction. Some of the available options are still in the works, but there are plenty to pick from. The antagonists you face vary greatly amongst the different game modes.
Rules
Humans may be turned into zombies by chasing them and forcing them to pass through dangerous areas. One's reflexes will be put to the test throughout the course of the game's twenty-four challenging stages.
Other interesting zombies game on our site!