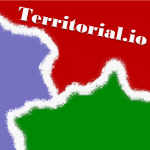 One of the most thrilling IO games is called Territorial.io, and it lets you compete against as many as 500 other players to protect your territory, grow, and ultimately dominate the map.
Instructions
David Tschacher is the man responsible for creating the game and is also the game's only developer. You may choose to play on a variety of maps from all across the world, ranging from Europe to Singapore to the entire planet. Choose the map that you are most comfortable reading and navigating with.
There are various maps available in Territorial.io, and each one has its own unique geography and ecology. You have the option of banding together with other players of the same color in order to defeat opposing players. Interacting with other players who are not your friends in a video game might be challenging due to the fact that they could reject peace offerings and try to eliminate you.
Features
Mixing engaging role-playing elements with engrossing IO gameplay
Participate in online gaming with up to 500 other people.
You can get some experience by playing the singleplayer mode.
All gadgets are accessible for free
Top Popular Io games