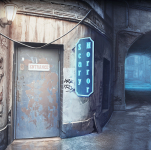 In the fantastic horror escape game Scary Horror Escape Room, you must work together to solve tricky puzzles and attempt to get out as quickly as you can.
Instructions
You will scream while playing the terrible escape and horror game known as Scary Horror Escape room. You merely need to be aware of your surroundings and keep an eye out for hints if you want to tackle complicated riddles. You may walk cautiously without being afraid and defend yourself from the many threats around. You'll be entirely secure once you go outdoors.
Rules
To escape the room, explore this eerie mansion and find answers to puzzles. We need to get out of this terrible place right now! Playing this game is a terrific method to sharpen your logical reasoning abilities and unlock mysteries. Due to its exceptional artwork and captivating story, this game stands out among horror escape and thriller games.