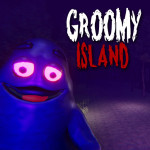 Groomy Island is a fun adventure game in which the objective is to stay alive and amass as many Grimace Shakes as possible.
Instructions for Groomy Island
Grimace Shake doesn't want you to get the drinks since he knows it would be detrimental to his business. Now that he is chasing you, you need to be careful not to let him catch you. As long as you pay attention to avoiding obstacles, the rest of the character's movement will be handled automatically. If you leap while wearing a jetpack, rather than your character jumping, you will activate the jetpack. You can rapidly win the game if you gather the Grimace Shake-ins from each of the 10 locations where they can be found. Only a flashlight will provide enough light for you to see your way.
Main Features
Try your hand at this entertaining arcade game based on sports!
Easy to use controls
Unlock Your Own Personal Characters
Successfully completed some difficult stages.
Top games with
Grimace