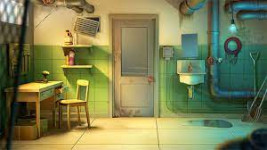 100 Doors: Escape from School is an awesome escape game in which you need to accomplish various quests to help a girl open doors in the school.
Instructions
Anyone who despises school and everything associated with it may feel fear after reading this article. Little Mia was imprisoned inside the school's walls! The protagonist lingered a little near her locker after the classes were over. A while later, she realized she was totally alone herself. She was alarmed by that, so she hastened to the front door. But there an even scarier surprise was waiting for her! The girl was left alone in an empty school after discovering that every door on the campus had been closed. Now we have to find a way out!
Rules for Success 100 Doors: Escape from School
You must assist a girl in 100 Doors: Room Escape in completing a number of objectives in order to open a variety of doors throughout the school and escape. There are a number of tasks in front of you, with the main objective being to unlock closed doors. You will have to put in a lot of effort to complete the assignment occasionally, and other times the levels may be fairly simple. Pay close attention to Mia's hints at the beginning of the level.
The girl will assist in choosing the task to be carried out. Play with various items while attempting to decipher all of the school's riddles and puzzles. You can utilize the suggestion to move forward in your search if you are at a dead end. Aid Mia in escaping and make this experience one you'll never forget! Good luck and enjoy the game!