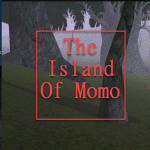 The Island of Momo is a brand new action-shooting game in which you have to look for ammunition around the island and compete against Momo to see who comes out on top.
How to Play
Something took place just at the moment when you were getting about to nod off in bed. You have arrived to the island of Momo where you will stay. We will periodically instruct you to do a check of the lower part of your body due to the presence of mutant rats and mice in the area, which will make an attempt to consume you. In the beginning, the hero will only have access to one handgun. However, as he advances through the stages, he will be able to improve his weapons and ammo, eventually reaching a point where he is capable of destroying anything in his immediate environment.
How to play
W, A,S,D Keys: Move
Mouse: Aim and shoot
Esc Key: Lock Mouse Cursor
Shift key: Run
Space Bar Key: Jump
E Key: Use interact with objects.