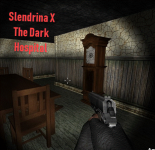 An fantastic action 3D game with a horror theme, Slendrina X: The Dark Hospital puts you in the role of a patient trapped in an abandoned hospital and challenges you to find a way out while attempting to stay alive.
Instructions
Slendrina X: The Dark Hospital is a very eerie and terrifying video game in which the player's objective is to live by evading the sinister Slendrina and escaping the hospital. You have no choice but to evade Slenderina since she is continuously seeking for you. You will need to avoid falling into any traps or other hazards that may be there.
Features
Traditional first-person shooter gameplay in which the player has no methods of self-defense.
A persistent and inevitable environment of anxiety that is periodically broken up by fleeting instances of horror at random intervals.
Incredible 3D visuals that are able to function faultlessly even on outdated systems.
Incredible map design with a variety of complex landscapes, winding paths, and shadowy interiors
An ominous score that complements the overall atmosphere of
How to play
You need to keep a low profile, conceal yourself if necessary, and make the most of any weapons and other stuff that could be lying about that might assist you in staying alive.
To navigate about, use the WASD keys on your keyboard.
F allows you to interact with things and utilize them.
H to conceal oneself
G to unhide.
T to unhide.
To crouch, say "C."
Press Esc to pause.