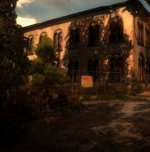 In the fantastic 3D shooting game Silent Asylum, you must blast your way through dimly lit hallways while looking for the keys to escape.
Instructions
Horror video game Silent Asylum questions the tropes of the genre. The main character is imprisoned in a strange parallel world full with terrifying beasts. Instead of fleeing in terror, the player has the choice to damage the adversaries. Look for a means to leave the deserted complex. To battle several adversaries, look for secret tunnels and obtain weapons. You can easily find the exit, allowing you to depart from the cursed place.
Features
Unusual gameplay that centers on annihilating supernatural beings with brute force
Realistic lighting, models, and locations are featured in the stunning 3D visuals.
a vast array of weaponry, including automatic rifles, pistols, and shotguns
comfortable and effective controls for first-person shooters
How to play
move with WASD.
LMB - Fire.
Switch weapons with the mouse wheel.
R - Reload
Pause: P. C – Kneel.
Jump with Space.