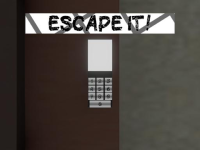 Escape It! is a fantastic 3D adventure game where you must work hard to get out of the tricky maze and be the first to win.
Instructions
Escape It! The game is only a point-and-click affair. There is a story behind this game, and this is only the beginning.
The object of the single- or two-player game Escape is to get out of the maze. The lower left corner of the screen is where players begin. The escape hatch is then placed in the upper right corner, where they must climb. In a two-player game, the winner is the first person to get to the escape hatch. In a one-player game, participants compete with one another to break out of jail the fastest.
How to play
WASD: Move

Left click: Interact

Inventory: I