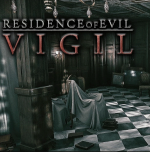 Residence Of Evil is a scary survival game where you have to try to find a hidden, dark mansion by following all of the hints.
Instructions for Residence Of Evil
Residence of Evil, the horror survival game from the makers of Resident Evil, is now out. You'll be looking around a dark, lonely mansion. The military doesn't want to risk a lot of people dying, so you have to face it on your own.
This building is dark and scary. You should look into it and find out as much as you can. There might be some ghosts and demons around, but don't worry! They will be eliminated by your weapons.
Feautures
There are three weapons to choose from.
10 terrifying zombie models
20 levels
Cool graphics in 3D
There are a lot of problems.
How to play
Use WASD or the arrow keys to move.
Press the left mouse button to fire
Right-click the mouse to aim
Use the mouse wheel to switch weapons
G for grenades
R to reload F to grab something
Turn left to run.
Ctrl-Left to crouch, X to lie down, V to attack.
Press "Space" to jump.